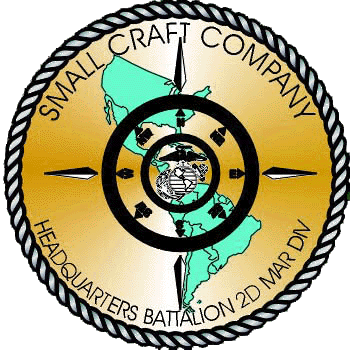 Major Paul D. Greatsinger
Small Craft Company Commander
July 1997 - May 1999
Born on March 2, 1963, in West Islip, NY, Major Greatsinger graduted from the University of Connecticut in 1986 with a BA degree in History
Major Greatsinger was commissioned a second lieutenant in April 1987. Upon completion of the Basic School and the Infantry Officer's Course, he reported to the 2d Marine Division in January 1988. While a lieutenant he served as a rifle platoon commander with the 2d Battalion, 8th Marines -- which was later redesignated 2d Battalion, 6th Marines -- and deployed to Camp Schwab, Okinawa on the Unit Deployment Program. Upon the deactivation of 2d Battalion, 6th Marines in March, 1989 Major Greatsinger was transferred to Marine Detachment UNITAS, where he served as a rifle platoon commander for UNITAS XXX and detachment executive officer for UNITAS XX!. Juring July 1991 he received orders to III MEF, Okinawa, Japan where he served as the G-1 Operations Officer until June 1992.
Promoted to captain, Major Greatsinger was later transferred to III MEF Special Operations Training Group as the OIC, Amphibious Raid Branch, where he served until June 1994. Upon his return to the United States he attended the Command and Control Systems Course, graduating in May 1995.
Major Greatsinger was then transferred back to the 2d Marine Division, and assigned as a company commander in the 2d Battalion, 8th Marines. While a company commander he deployed to the the Mediterranean Sea as the Boat Raid Company with the 24th Marine Expeditionary Unit (24 MEU(SOC)) and to the Republic of Panama as the rotational security company.
Upon Promotion to Major, he was reassigned to Headquarters Battalion, 2d Marine Division to serve as the company Commander of Small Craft Company.
His personal decorations include the Navy-Marine Corps Commendation Medal and the Navy-Marine Corps Achievement Medal.
Major Greatsinger is married to the former Virginia Ridgway of Armonk, NY. They have three children; Warren, Ali, and Matthew